Nuvias drives expansion of EMEA Unified Communications Practice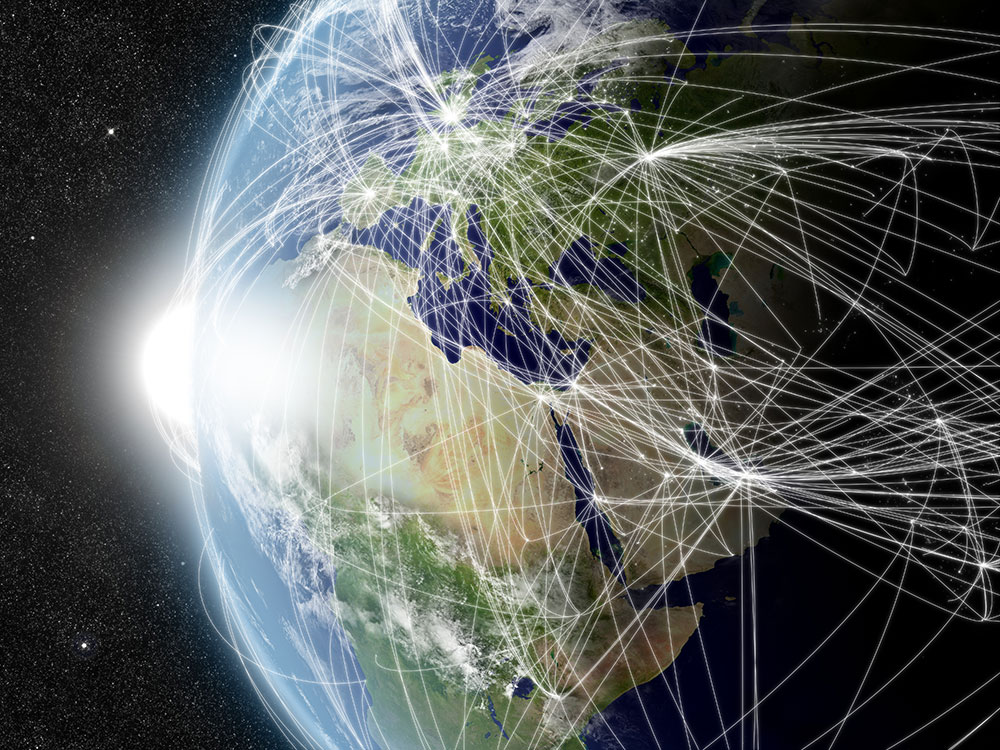 London, England: 19/7/17 – Nuvias, a rapidly growing, pan-EMEA, high value distribution business, today announced that it has achieved Platinum partner status in Oracle PartnerNetwork (OPN). By attaining Platinum level membership, Oracle has recognized Nuvias for its in-depth expertise and excellence in Oracle Communications Session Border Controller (SBC) and Operations Monitoring solutions. This achievement further strengthens the EMEA product portfolio for the recently launched Nuvias Unified Communications (UC) Practice, which resulted from the acquisition of leading UC specialist SIPHON Networks at the end of 2016.
Oracle Communications' SBC will form the core part of a range of Nuvias' end-to-end UC solution packages aimed at the service provider and enterprise reseller markets. These include the Nuvias Hosted Unified Communications Package, integrated with Broadsoft UC cloud technology, as well as the Nuvias SIP Trunking, Cloud Connector and Assured Trunk packages.
Nuvias will roll-out these new Oracle-based solutions across EMEA with a focus on DACH*, Benelux, France, Italy, Spain, the Nordics and the Middle East, through established Nuvias regional sales and support operations.
Oracle Communications empowers Network Operators, Enterprises and Digital Lifestyle Providers to innovate and adapt for the NOW Economy – a software-driven, cloud-enabled, digital business environment where communications enable strategic competitive advantage. With Oracle Communications' SBCs, service providers and enterprises can deliver trusted, real-time communications services and applications across IP networks, from basic Voice over IP (VoIP) to Voice over LTE and advanced multimedia applications. This offers unparalleled control functions and features, protocol support, and programmability and manageability in any type of IP network.
"There is growing momentum in the global UC market and Nuvias has a major opportunity to take Oracle Communications' SBCs to new service providers and enterprise markets across EMEA, where they have an established channel network," said Carl DCosta, Vice President of Worldwide Alliances and Channels for Oracle Communications. "Having built up a strong relationship with SIPHON in the UK, we are confident that Nuvias can deliver the same consistent solutions and high level of support across EMEA."
"Oracle Communications is a major component of our Unified Communications Practice and, in combination with best of breed products from other leading vendors, allows us to provide the channel with the highest quality, end-to-end solutions," said Steve Harris, EVP, Unified Communications at Nuvias (formerly Managing Director of SIPHON). "With our experience of delivering professional services for Oracle Communications' SBC resellers, we are now in a strong position to offer a full product and services wrap to channel partners across EMEA, including existing and new service providers."
With its Platinum status, Nuvias receives the high level of engagement, commitment and resources available to OPN partners. Platinum members receive dedicated virtual account management support to build joint development plans and help broaden specialization areas and revenue opportunities. Additional benefits include priority placement in the OPN Solutions Catalog, one free application integration validated by Oracle, joint marketing and sales opportunities, discounted training and more. For more information about the benefits of becoming an OPN Platinum level partner, please visit: http://www.oracle.com/us/partnerships/index.htm
* DACH – Germany, Switzerland and Austria.