NOTTINGHAM – 4th JULY 2017: Parcelhub, a provider of eCommerce shipping and customer service solutions, develops direct integration with world's favourite order management platform.
Parcelhub offers shippers of both B2C and B2B parcels the ability to deploy free integrated software, enabling them to acquire shipping rates based on the shared, co-operative volumes of all other shippers using the solution.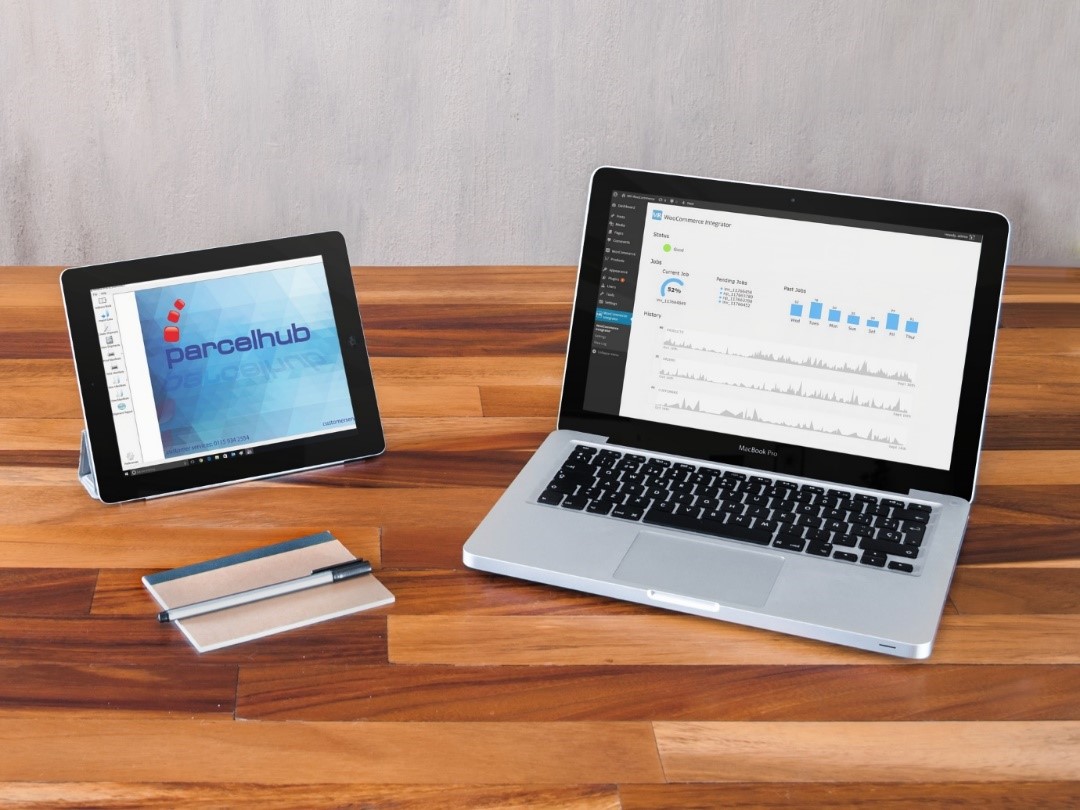 In financial year 2016/17, Parcelhub distributed more than 4.5 million parcels on behalf of hundreds of retailers and wholesalers, via its range of carrier partners, with overall parcel volumes increasing 41% (Q1) when compared to the same period last year.
WooCommerce now powers 30% of all online stores globally, and BuiltWith reports 12,732 businesses in the UK sell via WooCommerce. Following a high volume of requests for seamless WooCommerce integration, the Parcelhub IT team made full integration a key priority as a way of increasing the reach of the delivery management software.
Steve Riley, IT Director, commented:
"As part of an ongoing business strategy, we are working towards integrating with every major eCommerce platform. WooCommerce was chosen at this point due to customer demand. Its easy-to-use API and online documentation meant the Dev team could go from zero to beta in less than one week, with the first general customer release after 2 weeks. Currently we are nearing completion on three projects; new integrations for ChannelAdvisor, Linnworks and Magento."
As with other integrations, it will shorten customers' label production to a few clicks of a mouse, while retaining them full control over every shipment. Additionally, sellers will be able to map shipping methods in WooCommerce, to services within Parcelhub for additional time saving and ease of use.
Using the Parcelhub API, merchants can link their WooCommerce store to Parcelhub Web Despatch, allowing them to view any orders that have been paid for, and not yet fulfilled. The WooCommerce integration will also enable customers to set up specific rules for domestic and international shipments.
Ed Starr and Damien Toms, founders of The Amazing Chocolate Workshop were the first merchants to integrate their WooCommerce store with Parcelhub, and have found it to be instrumental in driving the company's growth:
"Because we'd worked with Parcelhub during previous business ventures, we already knew that it was the appropriate multi-carrier solution for our startup. Parcelhub offered us the opportunity to use one system to select loads of different carriers for next day, early morning and weekend deliveries. It gives us the power to utilise the appropriate carrier depending on level of urgency, dimensions and destination." Ed Starr, founder of The Amazing Chocolate Workshop – Read WooCommerce Shipping Customer Success Story