Openwave Mobility Recognized for Outstanding Excellence and Innovation Across the Board – 3 Awards in the Past 3 MonthsOpenwave Mobility Recognized for Outstanding Excellence and Innovation Across the Board – 3 Awards in the Past 3 Months
REDWOOD CITY, Calif – October 18 2017 – Openwave Mobility, a software innovator enabling operators to manage and monetize mobile traffic, was recently awarded three major industry accolades recognizing the company's innovation and excellence in products, solutions and marketing. The company was voted a winner at Telecom Asia Readers' Choice & Innovation Awards for video traffic management. It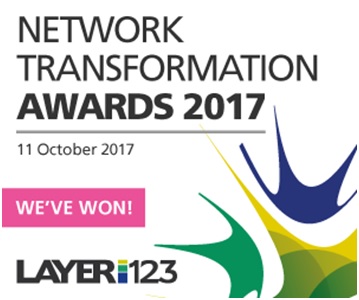 also won a prestigious Network Transformation Award at the NFV World Congress, and finally it won the title 2017 Mobility Tech Zone Product of the Year for Subscriber Data Management.
Openwave Mobility's Video Traffic Manager is now Video Platform Innovation of the Year as determined in the 10th annual Telecom Asia Readers' Choice & Innovation Awards 2017. All the more remarkable since Openwave Mobility won this award from a shortlist that included industry giants such as Huawei and ZTE. Currently over 70 percent of network traffic is encrypted, creating a crucial challenge for mobile operators to manage traffic that is "invisible" and maintain video QoE, thereby avoiding churn. Openwave Mobility's Video Traffic Manager enables the intelligent virtualized optimization of web and video content to ensure the most efficient use of RAN and network resources, maximizing network capacity while optimizing end-user experience across multiple screens.
At the NFV World Congress in The Hague, Openwave Mobility won the Network Transformation Award for Marketing Excellence, honoring its landmark "NFV Playbook" for Best Marketing Campaign. The Openwave Mobility Video Traffic Manager was also shortlisted for Best New VNF Application in these awards. The awards, determined by an impressive panel of nine independent leading industry analysts, recognize achievement, celebrate innovation, and inspire determination for future progress.
And thirdly, Openwave Mobility's Smart Identity Manager (SmartIDM) solution was named 2017 Mobility Tech Zone Product of the Year by TMC's Mobility Tech Zone portal. The Mobility Tech Zone Product of the Year Award honors development of technologies geared toward the evolution of today's cutting-edge wireless networks.
"Innovation is in our DNA", said John Giere, President and CEO of Openwave Mobility. "Our persistent, committed and aggressive R&D strategy has led to continually disruptive and successful solutions for our customers. I am delighted that our dedication and agility in cloud-based deployments is now recognized throughout the industry."
Giere continued: "It's especially rewarding that some of these accolades are awarded by our industry peers, while others are determined by leading industry luminaries. That speaks to our broad appeal and unquestionable relevance to mobile operators. Operators today face significant challenges from exponential growth of encrypted traffic to competitive cost pressures. Our focus is to deliver solutions that ease these burdens. That's why innovation is key. We are honored and humbled by this recognition."