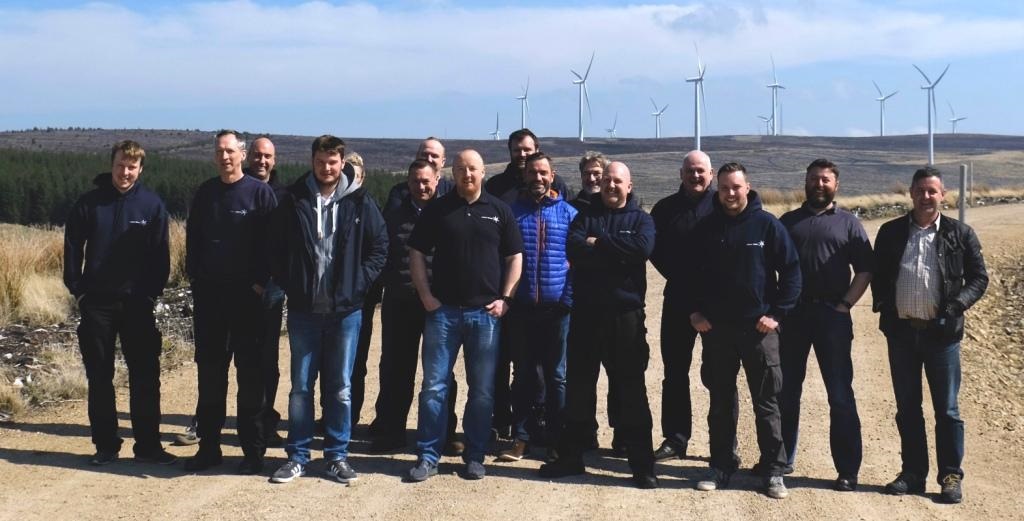 Following the continued successful partnership with Fred. Olsen Renewables (FOR), Natural Power has been selected to deliver the turbine servicing at both Rothes Wind Farm and Paul's Hill Wind Farm which are located to the South West of Elgin in the north of Scotland.
Anders Falkfjell, Operations Manager at Fred.Olsen Renewables, said: "This move marks a another step forward in our transition to independent service provision for our fleet, and I have high expectations of Natural Power as a partner in delivering improved performance and reduced service cost for our wind farms."
Euan Fenelon, Director of Operations and Asset Management at Natural Power, said: "Natural Power provided advice and on-site support throughout the development and construction phases at Rothes and Paul's Hill, and we are delighted to be able to support FOR into the operational phase through the provision of independent servicing – providing a dynamic and transparent service that looks to maximise availability.
"As an independent provider, we can offer a cost effective and flexible service provision through the wider sourcing of parts and consumables. We look forward to an open working relationship with Fred.Olsen Renewables to continually improve performance and optimise energy output at these sites, providing client access to all maintenance data."
Natural Power's team of servicing and repair technicians form an integral part of the Total Asset Management team and the front line of defence on behalf of many clients. Having developed knowledge and experience of a wide range of wind farms, turbine types and fault scenarios, each team has dedicated on-site personnel with a high degree of ownership of individual assets, works proactively to ensure the efficiency and longevity of clients' wind farms, and works closely with site management teams to deliver value for the client.
Find out more about Natural Power's approach to 'total asset management' visit https://www.naturalpower.com/our-services/total-asset-management/